According to the Global Workplace Survey, 88% of office workers worked from home more than 1 day per week during the pandemic. We also received times of inquiry about home office products than last few years. So what are the differences between a home office chair and a dining chair? Can OFCASA offer home office products to our customers? 
The most apparent difference between a home office chair and a dining chair lies in the function of swivel, height-adjusting, and wheels. Today I would like to mainly introduce 3 types of swivel functions:
1. 180° automatic swivel 
Typically 180° swivel function is used for dining chairs which allows people to rest while dining with families. It is also more convenient to swivel a little to reach more dishes. It can automatically turn back to the front no matter which direction you turn the chair.  
2. 360° normal swivel 
360° swivel brings more possibilities to easy home-office. It allows people to turn to different directions while considering a new idea or for an eye-soothing break. It will stay in the order where you put it instead of turning back. 
3. 360° automatic swivel 
The chair can automatically turn back after people leave the chair. It's suitable for business use because it saves time to make chairs to go to the proper position. Of course, if it's for home use, it will be at a higher-end, with an office desk.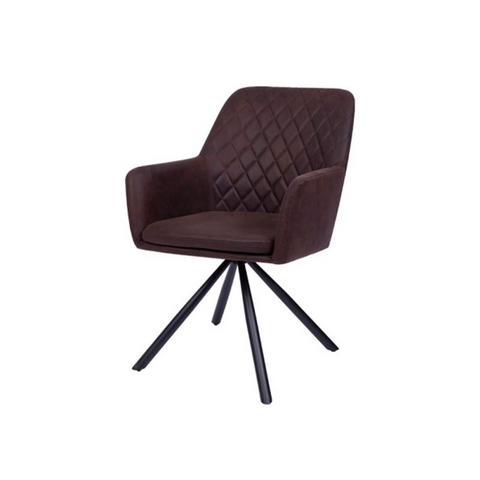 People spend most of their spare time in the dining room to enjoy caring meal time with families and in the study room to strengthen working skills in after-work time. Thus, it's essential to choose the right chair for yourself to have a comfortable dining and working environment!